The Wyandot Behavioral Health Network (WBHN) family of organization is dedicated to serving the residents of Wyandotte County and beyond with comprehensive behavioral health and housing services. In 2023, we are celebrating 70 years of serving Wyandotte County children, adults and families with quality behavioral health care in their community – where they live, work and raise their families. Our team of mental health professionals strives to provide trauma-informed care close to home.
Our mission is to help people with mental health needs thrive. We accomplish this by working closely with each individual we serve to tailor our services to help them reach their goals on their timeline.
As we celebrate 70 years of service to the community, we are using this opportunity to show our gratitude for being trusted to serve Wyandotte County for the past seven decades. Our 70th anniversary theme, "Grounded in Community," is a reflection of our history as a community mental health center and our plans to grow and evolve alongside this community. Our service providers work daily to reach people in every corner of Wyandotte County, walking alongside them to better understand how we can support them on their recovery journey.
As we celebrate this milestone achievement, we are seeking 70 supporters willing to make a $70 gift in honor of our 70th anniversary. What difference can $70 make? 
Provide PACES therapy and other support services to children experiencing trauma
Support individuals through the transition from homeless to housed with Kim Wilson Housing
Equip Wyandot Center consumers and their families with the knowledge, services and resources they need to live the life they deserve
Will you support us in our mission of helping people with mental health needs thrive by being one of the 70 people recognizing Wyandot BHN's 70 years of service with a $70 donation?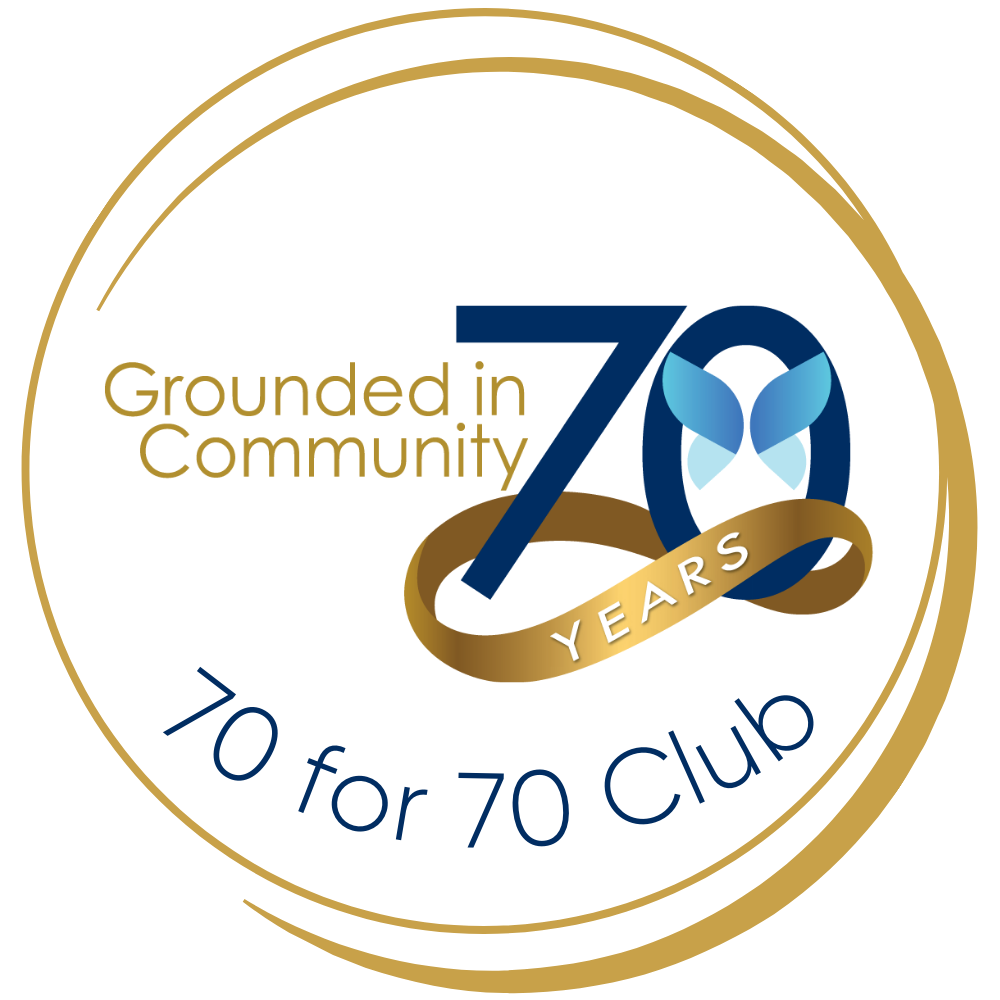 Your gift of $70 will help children, adults and families in Wyandotte County access the quality behavioral health treatment they need. Click the button to make your gift now. Contact Craig Doane, Director of Communications and Development, with any questions.
Thank you to our 70 for 70 Club donors!
Brian Fecske
Rev. Ken Nettling
Allison McLain
Therese Bysel
Sandra Berg
Craig Doane
KVC Health Systems
William Gabrielli